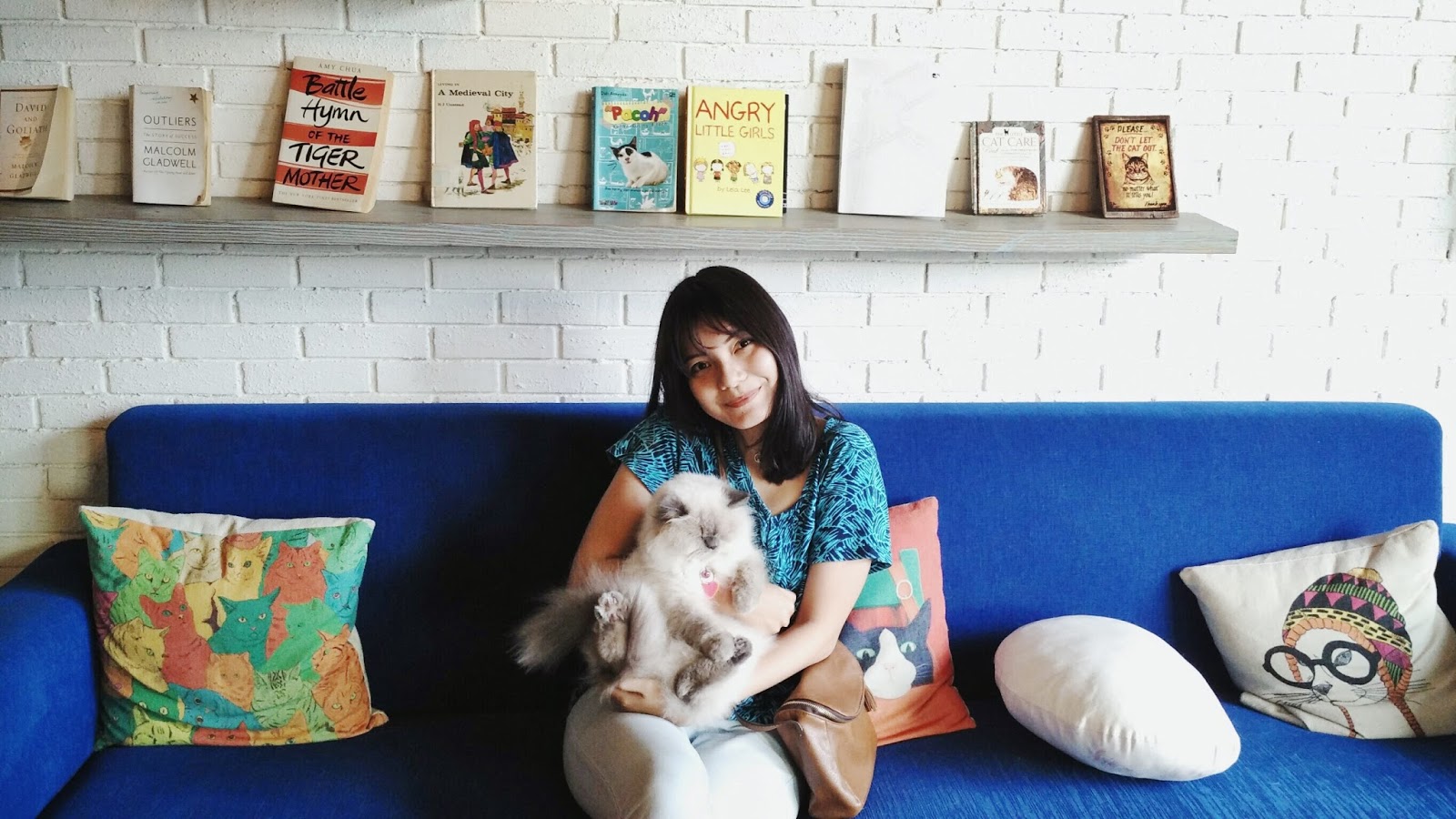 I really really love cat, my cat addiction to the
extend that every morning when I just open my eyes from my sleep I always open Instagram
and immediately go to cat accounts. However, my cat addiction is in contrast
with my obsession towards hygiene, hence I barely touch any stray cat.
I've been longing to play with some cats, so when I had
free time during weekend I went to cat cafe.
There are two cat café here in Jakarta, I decided to
visit The Cat Cabin. It's located in Kemang area and not difficult to find the
place (when you go with me you'll never lost :p )
When I arrived around 3pm there were some visitors
already. The rate is 65,000 rupiah per hour for each person.
Some of the cats were cat-napping and some were just
chilling.
What disturb me the most there was a kid around 10
years old who's brutally play the cat, he violate the rule by lifted up the
cat, touch cat's tail, and even hit the cat. Holyshiz. I scolded the boy twice.
He was alone inside the café but his grandpa was outside without full attention
to keep watching him.
This cause some cats to hide under the table, some went
upstair area which is unapproachable, and being super sensitive with human's
touch. The cats were stressed because of what the boy had done to them
L
One hour feels like a flash when you play with cats. I
was satisfied, but I might being more satisfied if the brutal kid weren't
there.
– I like that they always
clean the area after the visitor leave
– 
it's just so so, the
waiter didn't guide us in the beginning, should've explain the do's and don't's
–
when I called them
they said they have Scottish fold but when I was there the cat nowhere to found

L
, should've add more cat
variety
Food          :
didn't
order anything as I just want to play with the cats
I would definitely come back again, and try another cat
café here
J