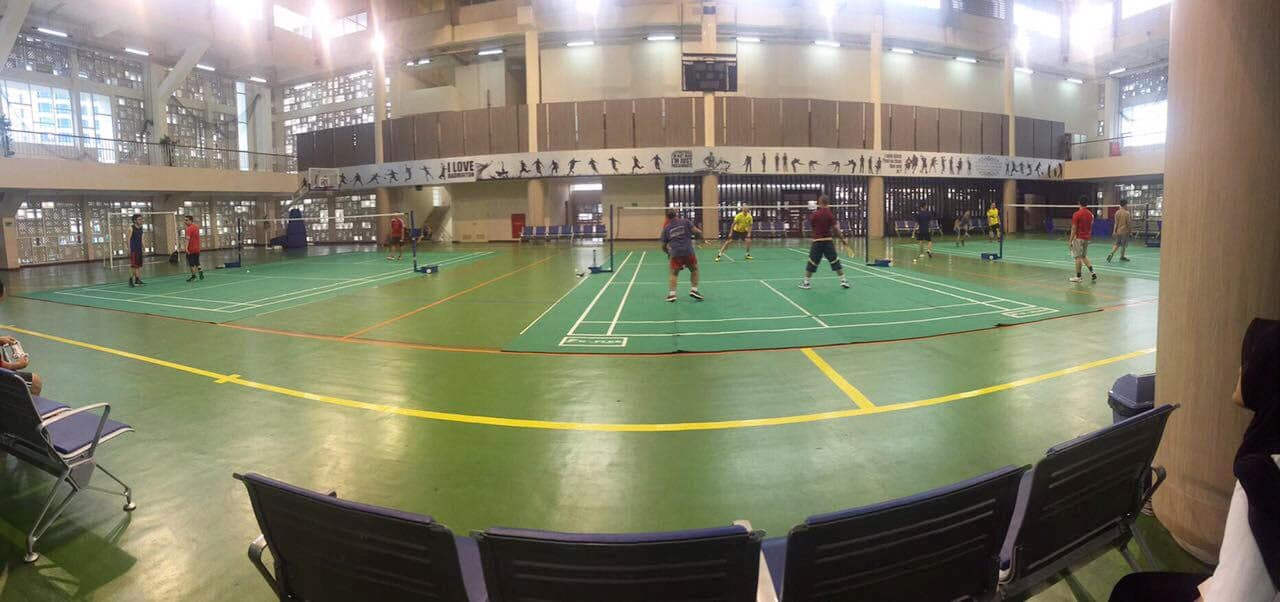 So I had this interest towards badminton. I still recall every childhood memory when I was screaming for Susi Susanti or Taufik Hidayat after they beat the opponent with their powerful drop shot or tricky net shot, watched them on television while standing and jumping as if my chant from home would help them reach victory. I ever dreamed of being a professional athlete…hey, a 7yo kid can dream of anything, right? They are truly inspiration anyway.
Ever since I terminate my subscription in one of fitness club here I rarely do sport. Well, if yoga and zumba can be considered as sports…
However, here in my new office, there is a sport hall which consists of 3 badminton courts, 4 ping-pong tables, and a billiard. Along with my colleague, we play badminton after office hour every Friday. Sure I'm just an amateur, I don't wish to be a pro either as I dreamed when I was 7. During the first game, my arm felt so painful immediately, I just remember that it might have been 7 years or more since I play badminton. But that's okay, cuz people say practice makes permanent.
One more thing I realize is that we can create simple happiness by doing something we do really enjoy. Yes it is tiring, but I'm just happy that I can go back to do something I like since I was a kid. I feel refreshed and more energized.
Another good news is, my dad will come to J-town and bring me a brand new racket special for me.