So I'm gonna continue the post about what's inside KDU, a continuation of
this previous post
.
So KDU has 6 기숙사 (dorm), 5 of them are male dorms and 1 female dorm.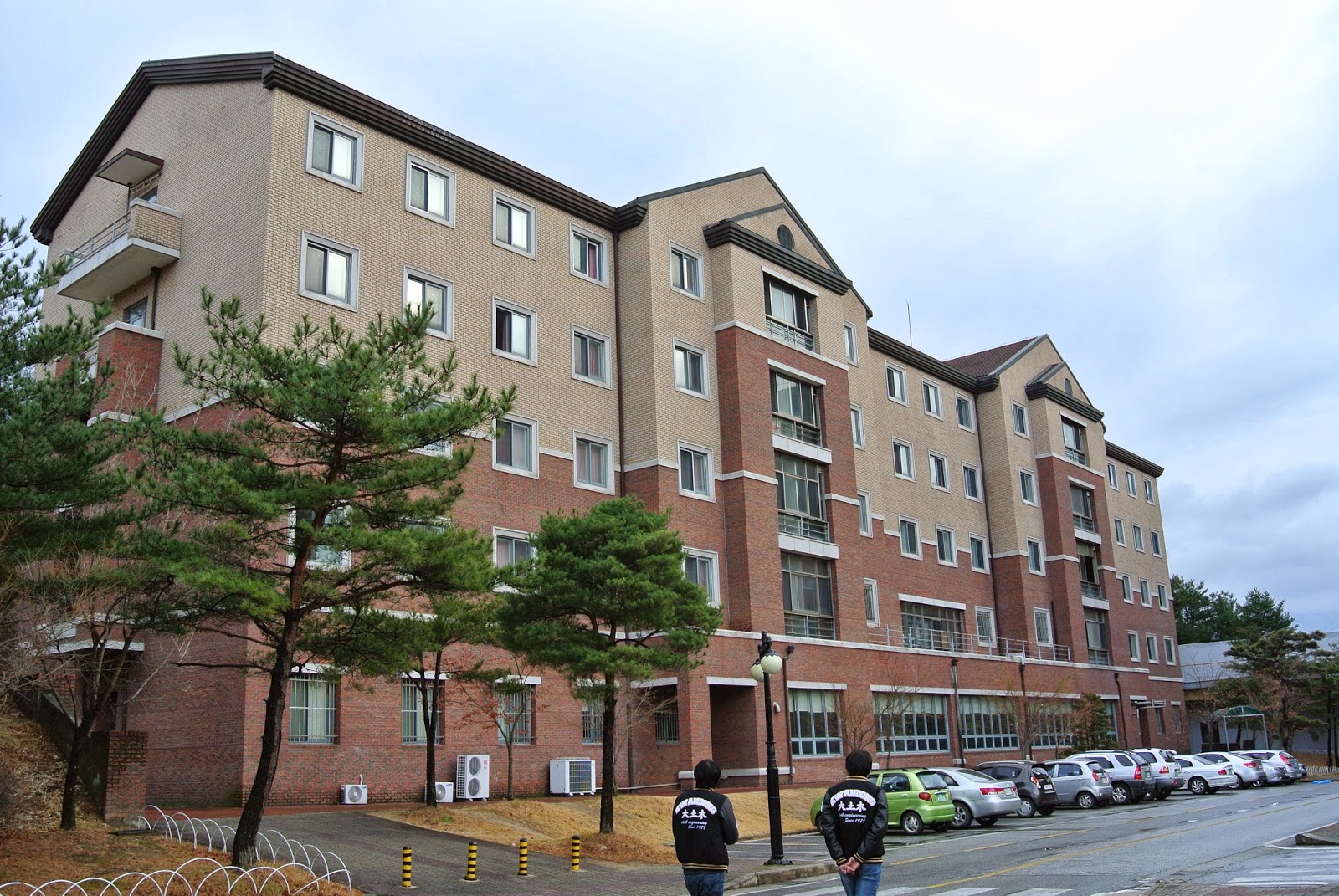 male dorm
this is a picture I took in the summer-autumn, the right building is female dorm as well as University's hotel, thus the name is Universtel.
and the left building is male building which already shown in the first pic above. It looks brighter and more alive during autumn, isn't it? during winter the lighting is so bad for taking good picture.
and this is when winter started to begin…
a view from the bridge which connect male and female dorm, can you spot snowy mountain overthere???? It was more captivating when saw it in real than in the picture.
this is that bridge which connect male and female dorm, also called as love bridge because after dinner there are alot of couples spending their time here, hihihi…
this is also an autumn picture, the building behind me is another male dorm.
tennis court near the male dorm
it's one of the alley where students used to pass by from their dorm to their classes, vice versa
hold a minute, who had destroyed my snowman?!!! yes, the snow ball on that left side was my snowman built together with bf, now it lost its head *sobs. Anyway, that's a field which usually used by student to have their baseball practice.
our international office
spotted! UNDIP's handbook
one of my fave spot to just relax and chill while drinking banana milk and chatting with bf, it used to be leafy before winter started.
———-to be continue———-