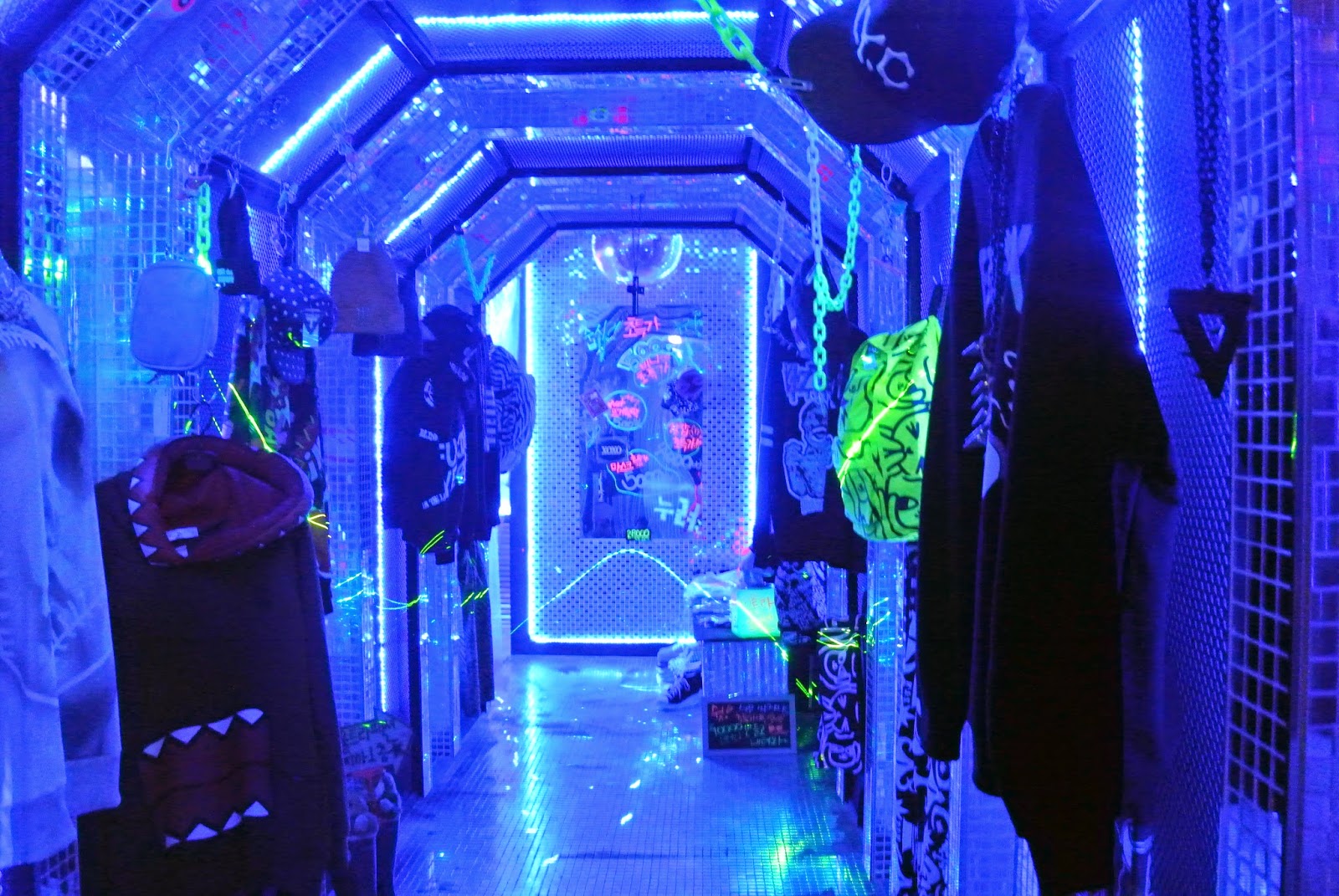 Seoul is one of the best place to shop fashion stuff.
The photos above are two captures of one of the street style shop in Seoul located in the basement.
Where it is?
Sadly, I question that too.
Although those are my photos (taken secretly and quickly), I forgot the exact location of this store neither I know what the store's name is. All I can remember that this is located somewhere around Hongdae. Which is ridiculous because Hongdae has probably almost a hundred of stores/boutiques.
How did I find out?
When I was strolling and wandering around I spotted a cart full of shirts and acceccories being displayed without any shopkeeper who look after it.
What a genius trick.
It was very intriguing especially with the faintly heard music which came from the basement.
It was at night, not one of a crowded district in Hongdae. Somehow I was afraid if the basement was some kind of wicked club full of gettho, drug dealers, alcohol and drunk people on the floor and they use that cart as a bait to invite the victim for human trafficking or so (ok I'll stop I watch too much drama). But curiousity killed me.
I came in eventually.
And then I went down the stairs while holding my breath…and suddenly a bit shocked with the appearance of scary statue and crazy LED that welcome me.
I saw an aisle (the first photo above) where the fashion items were being displayed and I felt like I wanted to jump because of excitement and then I kept walking straight ahead until I found an entrance door to the main store on the left side.
Wow, apparently the store wasn't so quiet as it look from the outside and I felt relieved that it was just a normal apparel store not the club as portrayed in my wild imagination. There were few western customers in the store and one shopkeeper.
The store probably looks scary for some people, but for street style fan like me, it's definitely a heaven.
The store sells literally everything: bag, hat, beannie, sweatshirt, tee, sneakers, pants, glassess, hair acceccories, smartphone case, ring, you name it.
And yes, I found the dupe of KTZ tee (the price was $40 or so tho) which being worn SO MANY TIMES by SO MANY K-POP STARS.
Back to the store, because I don't write this post for nothing, does anyone know what is the name of this store pretty pleaseee???